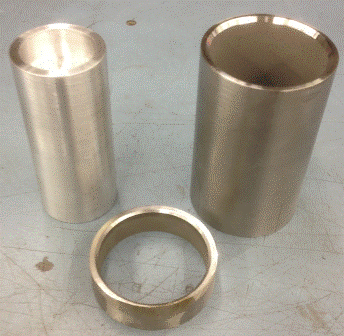 Upper left is solid with a pocket to cover the metal tube and is for pressing the Bushing out.
Can be used for pressing in too but not really needed.

Upper right goes on the exit side to allow the bushing to exit.

Bottom is used for pressing the OEM Bushing back in, you need to go a little past to get the rubber flange to pop out the other side.
Chamfers for locating to make concentric with the contol arm tube. Bottom piece is ground to clear welds on the arm.

You use these in a table vise.
Bushing Press tools