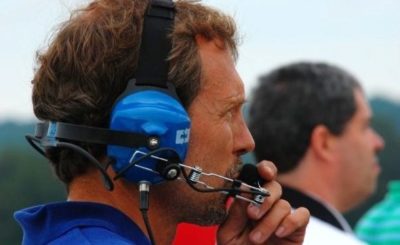 IRVINE, CA (February 7, 2019) – Mazda racers and shops have been able to join the Mazda Team Support Program (MTSP), which provides automatic discounts on stock parts, a widespread offering of competition racing parts, technical support and more. Now, Mazda is rewarding prep shops' loyalty with the creation of the Mazda Motorsports Prep Shop Rewards Program.
"We are fortunate to be the leader in motorsports in North America," commented Scott Kaluza, manager of competition parts for Mazda Motorsports. "We got here because we have worked together with the motorsport sanctioning bodies, our partners, our prep shops and our racers to focus on one common goal – providing a superior customer experience year after year."
A testament to that consistent effort – Mazda enjoys a 53 percent market share – based on participation in SCCA production-based racing. Whenever a company has established more market share than all others combined, it is a proud moment. But Mazda sees the benefit of it differently.
"When there are more Mazda's racing in the sports car world than any other brand, it means that our racers get to work and learn from others in the same or similar cars," commented Mazda Motorsports' business development manager David Cook. "It means they can help each other learn and grow. And in this sport, that's what it is about. It also means we can support them in ways other manufacturers cannot, or at least don't. And as such, we continue to build more value for them. One additional way is by launching the prep shop rewards program."
While all Mazda sports car racers, and many other types of Mazda racers, are eligible for the benefits of the Mazda Team Support Program, prep shops will have to earn their way into the Mazda Motorsports Prep Shop Rewards Program, but the benefits are significant.
According to Cook, there are two levels – "Platinum" and "Silver." Mazda prep shops who spent $18,000 or more on competition parts in 2018 with Mazda Motorsports to support MTSP members are automatically included into the program as a Platinum member. Those who achieved the $10,000 threshold have been placed into the Silver tier.
What constitutes a prep shop? There are many definitions out there, but Mazda is qualifying it as Mazda shops who service at least three MTSP members. The shops physically help to prep the cars before the race weekends and service them at the race event. And the final requirement: this level of support – before-, during- and post-event – is the primary purpose of the business. "The reason for the prep shop rewards program is not to help businesses that are primarily retailers, but to help those grinding it out at the track to support the racers," commented Cook.
All Prep shop rewards members – Platinum and Silver – earn a special 10% discount on all competition parts for road racing. "We wanted to enable our prep shops to earn additional margin through our program to better allow them to grow and, in turn, for them to offer an even better customer experience. We are in this together and rise together."
Mazda Motorsports stock part offering to racers and teams is bar-none, but Mazda Motorsports has added even more value to these purchases through its parts program – for which only MTSP members are eligible.
Through January 2020, all MTSP members will receive free UPS ground shipping on parts orders – stock or competition – that exceed $1,200 (before tax and after discounts), with the Platinum Rewards members needing only to purchase $800 worth of parts – competition parts or stock parts – and the Silver members needing to order $1,000.
"We continue to build value for our MTSP members and prep shop rewards members," continued Cook, "One additional way – all MTSP and rewards members will gain additional savings on the NC Miata build kit and ongoing NC Miata parts that we will go to market with this coming fall. Tomorrow, we announce this strategy on MazdaMotorsports.com, and with it, the benefits and timing for all our customers."