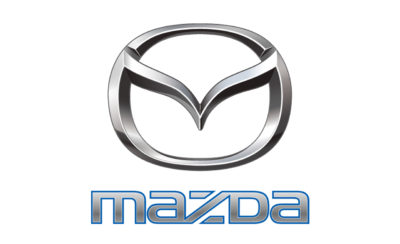 New quarterly award concentrates on a single racing discipline, with the goal to choose an overall winner at the end of the year
Over the years, some outstanding representatives of the Spirit of Mazda have been chosen as recipients of the award. But the procedure for choosing those recipients isn't always perfect.
Mazda Motorsports noticed during the voting that combined, autocrossers and road racers – or representatives of those communities – would get an equal number of votes. But if there are a handful from one and many from the other, the result was sometimes lopsided. Plus, quite often, autocrossers aren't familiar with road racers and vice versa.
"We are making the Spirit of Mazda award more significant, and along those lines we have decided we are only going to put up autocross nominees or road racing nominees each time, not both at once," explains David Cook, Manager, Business Development for Mazda Motorsports. "Then we'll have a runoff between the two autocross winners and the two road racing winners, and then a runoff to choose a final winner that represents the core values of Mazda."
The prize, which is in the process of being determined, for the overall winner will be "significant," Cook notes.
Of course, no matter the procedure for choosing an appropriate recipient, the principles involved in the Spirit of Mazda remain the same. They are:
* Integrity – We keep acting with integrity toward our customers, society and our own work.
* Basics/Flawless Execution – We devote ourselves to the basics, and make steady efforts in a step-by-step fashion.
* Continuous Kaizen – We continue to improve with wisdom and ingenuity.
* Challenger Spirit – We set a high goal, and keep challenging to achieve it.
* Self-Initiative – We think and act with "self-initiative."
* Tomoiku – We learn and teach each other for our mutual growth and success.
* One Mazda – We think and act with the view of "Global" and "One Mazda."
Over the years, notable legends in the world of Mazda Motorsports have been nominated and chosen as possessing the right character and the Spirit of Mazda, including Jim Downing, Darryl Drummond, Liam Dwyer, Sean Hedrick, Deana Kelley, Ann O'Malley, Jesse Prather and Dave Wheeler, among many others. For the past couple of years, winners have received, or will be receiving shortly, a special jacket. The first year recipients also received a parts credit. However, the aim is to bolster the prizing going forward. Look for an announcement concerning prizes and the first batch of nominees soon.